Lotus Notes is very familiar from very long time especially among business organizations because of its unmatched security. This email client is developed in a way that its authenticity won't depend on OS on which it gets installed. IBM Notes stores all mailbox data in NSF file format but it is prone to corruption due to certain reasons. In this article, we will discuss one type of corruption known as RRV Bucket Corruption. Also, we will know the reasons for such corruption and ways to fix it.

Know RRV Bucket Corruption Error
RRV stands for Record Relocation Vector. It acts a vector that points for Lotus Notes database and explain Lotus Notes where to look for specific Note ID. But when RRV bucket gets corrupt, Lotus Notes no longer able to access specific data as per user's request.
Why RRV Bucket gets Corrupt?
Lotus Notes file database is prone to corruption because of many logical & physical errors. Hence, there can be many reasons for RRV Bucket corrupt error. Some possible situations for the error are:
File is not a database
Database is not authorized
Trying to open Notes file with different extensions
Can't allocate space – database corrupt
Error reading & locating file
How to Manually Fix RRV Bucket Error in Lotus Notes database?
Prior you perform any action on Lotus Notes database file, secure your data first. Before you know the manual method to resolve this error, let us explore reasons for this error.
Corruption in archived database: This occurs due to large mailbox size. For resolving the error, recover the mail file from backup copy of the database. Then, generate a new archive database.
Virus attacks: Compact your database before the file size gets exceeded because of which you won't be able to open emails.
System not shutdown properly: Use UPS, power batteries and properly shutdown your system.
Hardware failure: Do proper maintenance of your system on timely basis.
Corruption in database or templates: To repair it, you can use Repair inbuilt utility. First, restore data from backup file of Lotus Notes and then use the explained steps.
Related Post:- Step wise method to resolve No Sitemap Error in Lotus Notes
Solutions to fix RRV Bucket Error in Lotus Notes
Method 1. Rebuild Archive Database
Create new archive Lotus Notes
Go to File, Database and then on Properties option.
Hit 'i' tab
The disk space is visible that conclude amount of space currently utilized by Lotus Notes data.
Set required archive settings
Open the mail application
For opening mail settings, hit on Actions – Archive and then Settings
In Criteria tab, check default for last altered option
Hit OK button and apply the criteria
Automatically Schedule archive
Launch Lotus Notes mail program
Go for Actions, then on Archive and finally on Settings
Choose Schedule archiving under Schedule tab
Pick preferred day & time to process file archive automatically
Manually Archive
Open Lotus Notes program
Open folder to archive
Hit on Actions, archive and then on Archive Now option
Archive data items with drag & drop action
Open mail folder for archiving in Lotus Notes application
Choose messages to archive and drag them to archive folder
Method 2. Repair Corrupt Database
Open Command Prompt and change directory of Notes program
Enter "exe X:/<name and location of> .nsf"
This starts quick scan of NSF file & try to repair it when corrupted
Enter "exe X:/<name and location of> .nsf"
This command will compact NSF file. Enter "nupdall -r X:/<name and location of>.nsf"
This command helps to rebuild entire NSF index
Method 3. Rebuild & Recover Bookmarks or Icons
Exit Lotus Notes program
Rename names.nsf to names.old
Delete bookmarks.nsf
Rename desktop8.dsk to desktop8.old
Make copy of notes.ini
Edit notes.ini with desired values
Delete all things leaving first 5 lines
Now, start Lotus Notes client
This will recreate names.nsf, desktop8.nsk and also bookmarks
Method 4. Compact your database
Open the database
Go to File – database and Properties
Open Info tab
Click on % used option
Compact the database if find less than 90%
Now, click on Compact option
NSF to PST Converter converts Lotus Notes NSF files to PST files.
If you want a powerful and trouble-free solution, then use the NSF to PST Converter professional software. It offers direct migration of Lotus Notes files to Outlook file format with all emails, contacts, notes, calendars, tasks, and much more. Also, it gives you the facility to convert selective items from Lotus Notes files to Outlook PST file format.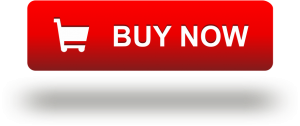 Conclusion
Lotus Notes database corruption is a serious problem that can affect ability for locating Note ID or NSF file. Through this post, you can check out all approaches to deal with RRV Bucket Corrupt error. As per the reason, select required method & fix this error.
Apart from this, safely migrate & access Lotus Notes data in Outlook with NSF to PST Converter professional program.