Sometimes it happens that when users attempt to access the data in Lotus Notes, an error message appears indicating 'entry not found in index'. This puts break on work flow and users can't access their database. In this blogpost, we will learn about this error and possible ways to fix it.

IBM Notes is on the top list of email clients that render services like emails, contacts, notes, tasks, calendars, etc. It also facilitates saving contacts in address book, access web server, etc. For all data items it creates NSF file.
What is Entry Not Found in Index Error in IBM Notes?
When users attempt to open any document in Notes, then they get this error 'Entry not found in index.' This error can also be displayed as:
"Entry not found in Index or view's index is not built"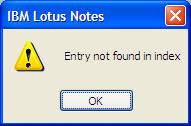 Prime Causes behind error 'Lotus Notes Entry Not Found in Index Error'
This error occurs due to some issues in internal configuration files. These issues are:
Related Post:- Solution to fix Lotus Notes error "Remote Server not Responding"
1. Issue with Lookup Formula
It might possible that you are applying incorrect Look up formula. In this case, Lotus Notes is unable to search for desired content and throw this error. This can also happen due to null or blank key value.
Ways to resolve lookup issue:
Using F9 key, view Lotus Notes mailbox
If this will not resolve your problem, then you view use ShiftF9 to upgrade the view
If the error still not resolved, then there occurs problem in lookup formula.
2. Corruption of Lotus Notes file
One another reason that can make this error appear which is NSF file corruption or you can say the data becomes inaccessible. The location of Lotus Notes file also play a vital role. The file may be stored in Notes/data directory. This contains all your data like emails, notes, contacts, calendars, etc. To recover data from corrupt files or to save the data to new location, user need to take permission of administrator.
Resolve this error by repairing NSF files:
Unable to access Lotus Notes database? Do you need to prevent your data from corruption or damage? Then, try out some manual methods to repair NSF files.
Compress Notes workspace so that you can understand the entire process on a single screen.
From the database, pick Notes mailboxes
Right-click the mouse button to view the database
Go to Notes application and then go to Properties option
Now, press 'i' tab
Finally, choose option compact or compress the selected database
Sometimes, this manual way for repairing corrupt NSF file won't work. Also, this is really messy and time-taking process. So, we recommend it to use NSF to PST Converter Software. Using it, one can smoothly migrate Lotus Notes NSF files to Outlook PST and other file formats.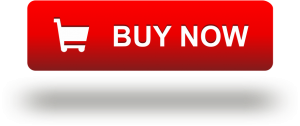 Conclusion
In this article, we have covered Lotus Notes error message for 'entry not found index.' For resolving this issue, we have discussed all possible causes and solutions. However, users can simply migrate to PST format for a better experience in case the manual solution does not work. The software will surely resolve this error.