Summary: This post will take you to the reasons and solutions to fix Lotus Notes error "No sitemap found." Here, we will explore the reasons for its occurrence and ways to resolve it.
Lotus Notes, a widely known email client for business communication purposes within the organization. But like other applications, this is prone to several errors. Here, we will discuss about one such error 'No sitemap found" in Lotus Notes.

This error is very common and this primarily occurs when users try to access calendars, to do list, or Inbox from Lotus Notes.

Few Common Lotus Notes Errors
Here, we are listing few frequent error messages in Lotus Notes that can trouble users.
No Sitemap found
Database has not been opened yet
Entry not available in Index
Database corrupt – unable to allocate space
Your current id foes not specify internal certificate to sign
Out of the errors mentioned above, some are related to that application depending on the situation. These errors occur due to corruption of database files of Lotus Notes or migrating to higher versions of Lotus Notes. This may also occur due to incorrect synchronization of Lotus Notes data to Blackberry mobile device.
Reasons for occurrence of Lotus Notes No Sitemap Found Error
The primary reason for occurrence of this error is when users failed to access and open mailbox, calendars, to do list, etc. Also, this can occur when users attempt to open the email file while previous sessions of mailbox or calendar are open on the same server. This error occurs as SPR WEBB6ZPMDS and when the cache of application is incomplete or not used properly. Because of this, Lotus Notes is unable to build sitemap for display. The cached is saved in local cache.ndk.
How to deal with the error in IBM Notes?
You can resolve Sitemap not found error of Lotus Notes by closing all opened tabs of mail file. Then, go to Workspace and restart the application. There are many ways to resolve this error message. One can resolve it by updating to the newer version. If you still face the error in Lotus Notes then you need to use professional software NSF to PST Converter. The software allows migrating data from Lotus Notes to Outlook. Using this solution, one can access mailbox data by resolving Lotus Notes no sitemap found error.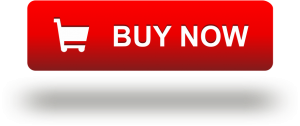 Conclusion
There are a lot of times when Lotus Notes users face this error of 'No sitemap found' when try to open mailbox data items on Lotus Notes application. In this post, we have talked about reasons and solutions to deal with this error. However, the best way to get rid of this error is to use professional software which we have disclosed in this post. It will help to resolve the 'IBM Notes failed to start' and provide access to Lotus Notes mailbox items.
IBM Notes failed to start