It happens with lots of Notes users that when they attempt to open Lotus Notes emails, they failed to do so because of database file size exceeds error. Well, we understand that this is really frustrating situation for users as it may also stop receiving new emails in Lotus Notes. In such case, users need to create space in IBM Notes. Through this article, we will help you to know some techniques that will help you to control Lotus Notes NSF file size limit.

Error message appears when Lotus Notes exceeds its file size limit
This error message appears when Lotus Notes mailbox size quota exceeded. Basically, users cross the maximum limit of saving data in NSF file. Then, NSF file failed to open.
Cannot Allocate database object – database would exceed its disk quota
This message says that database NSF file has grown too much. To manage the size of NSF file, users can go for compact option and can create enough space in Lotus Notes mailbox. If you ignore this warning message, you may get another error message:
Your Mail file has exceeded the size threshold. You should delete messages and compact your mailbox file.
Related Post:-  Resolution of entry not found in Index error in Lotus Notes
Easy Tricks to Manage Lotus Notes NSF file size limit
There are many ways by which one can handle size of Lotus Notes NSF file. Here in this section, we have highlighted different useful approaches to manage NSF data file size.
Remove unwanted emails: The first step that any beginner can take is deleting unwanted emails that create space for new emails. Then, the space used by unwanted emails can be used to store new emails.
Separating attachments: If the emails have heavy attachments, then users can download them & save them to hard drive. After that delete those emails with attachments to free up the space.
Change default setting of Lotus Notes: Generally, sent emails are saved in mailbox. Don't save until you find the message important as it will take unnecessary space.
Keep important emails: Only keep important emails in your mailbox and delete the rest items.
Archive NSF file emails: The emails which you are not needed today but may need in future can be archived. Also, it is important to keep database archive.
Compress NSF database file: One you have done with above tricks, you can compact Lotus Notes database file. For doing so, you have two ways:
Method 1.
Start Lotus Notes application
Go to the File option
Select database
Go to Properties and a new database properties window will appear
Hit the Confirmation tab there and then click on Compact option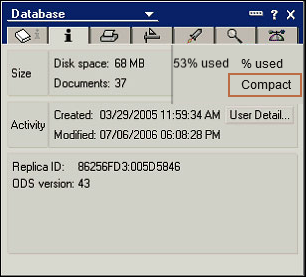 Method 2.
Click on program/server in directory of Domino Server and select Configuration folder
Add Program button
Enter program details and document
Hit Save & Close button and let update the changes. Then, close it.
An Effective Solution to Manage Lotus Notes NSF File size limit
To compact NSF file, if you find manual ways tough or not appropriate then use may use NSF to PST Converter Software that will split NSF file and save its data into different file format like PST file. This approach is fully result-oriented and safe to use without any complications. It allows to create multiple small files in (.pst) format for NSF file in a hassle-free manner.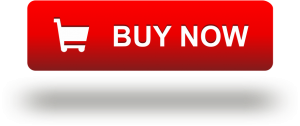 Conclusion
One should always take care of mailbox size and should delete emails permanently from their account which are useless. Through this write-up, we have covered all factors and tricks to handle NSF file size limit so that users won't face any trouble in opening NSF database file. You can check the manual tricks and automated program to resolve error 'failed to open NSF emails due to file size limit exceeds."