When it comes to picking the best and most smooth email management programs, MS Outlook and Lotus Notes are two wonderful options. They are professional utility and more than an email management tool. Users of these tools can manage emails, create schedules, stay updated with events, and more. In the popularity index, MS Outlook is more popular than Lotus Notes because of several reasons. That is why several users like to consider MS Outlook over Lotus Notes. Take a look at why users like to Convert NSF to PST Without Lotus Notes. The article shares some genuine reasons. Before you learn about the reasons, let's know about how people are facing problems and sharing their problems on various forum websites.

"Hi, we are a group of small companies. We want safe and sound data sharing and management options. We want to work on cloud and desktop-based email clients. After a comparison of Lotus Notes and MS Outlook, we want to choose MS Outlook over Lotus Notes. But the problem is that my sister company is using Lotus Notes. They want a quick and reliable source to transfer all NSF files to MS Outlook. Is there any solution?"
MS Outlook and Lotus Notes are similar in function in many ways. Some differences make MS Outlook a suitable choice over Lotus Notes.
MS Outlook is offered with Office 365 subscription. Users get a dual advantage as they get the chance to work on MS Outlook, a desktop email client, and Office 365, a cloud platform. Lotus Notes doesn't offer the facility. It doesn't offer dual benefits to users.
Sometimes, companies working on two different platforms find it hard to share their databases, at that time. Therefore, conversion from two platforms to one is necessary at that time. For example, sister companies often like to work on the same platform to avoid data sharing trouble.
As it is said already that MS Outlook is more popular than Lotus Notes. Therefore, it has a vast majority of users. It is why some companies like to move from Lotus Notes.
The user interface of MS Outlook is more interactive than the user interface of Lotus Notes. Users can handle and understand MS Outlook more easily than Lotus Notes. Lotus Notes may need technical guidance.
It is easy to maintain MS Outlook than Lotus Notes because Lotus Notes is complex to handle and is an expensive option.
Lotus Notes doesn't permit handling more than one account at a time. MS Outlook gives users enough space to maintain one, two, or more accounts simultaneously. It is one of the most interesting features of the program.
Both MS Outlook and Lotus Notes serve robust security features. The advanced technology will keep all your emails and contacts intact. They are paid tools to operate.
MS Outlook and Lotus Notes conversion is a tricky process because a handful of manual supports are available. Manual conversion supports are not helpful for organizations where a bulk of conversion is required. On the other hand, they need wise support in form of a conversion utility. So, the article shares two different ways to convert Lotus Notes files to MS Outlook. You can choose whatever the way you find suitable.
Manual Conversion from Lotus Notes to MS Outlook
If you have a few numbers of NSF files to export to MS Outlook, you can choose the manual solution that the article shares. In this manual conversion, there are two methods.
The first step is to export Lotus Notes Mail files and the second is to import the exported mailbox file in Outlook. Below are the steps to follow-
Note— The manual conversion requires the pre-installation of Lotus Notes and MS Outlook.
Export Lotus Notes Mailboxes Files
Follow the steps carefully to transfer Lotus Notes data-
Launch your Lotus Notes application
Go to the Mail tab from the menu bar.
Press the Export button
The Export wizard will open and select 'Tabular Text' or 'Structured Text'.
Hit the "continue" button
In the end, press the "Export" button
Import the Mailbox file in MS Outlook
In the next process, transfer the Lotus Note data to MS Outlook. Follow the given steps-
Open MS Outlook application
Hit the 'File' menu and then the 'Import and Export' option. It will open the Export and Import wizard.
Now, click on the 'Next' button
Choose 'Comma Separated Values' or 'Tab Separated Values'.
Now, press the Next button
It will open the 'Export' wizard, select the required process from the box
Locate the exported Lotus Notes data
Press the "Finish" button
Remember the manual solution doesn't give assurance of safe conversion. If you want to export data without losing the file quality, the best solution is to take the help of a third-party conversion tool. Manual conversion is time-consuming and has several hidden downsides. We recommend you create a copy of the NSF file that you want to export and then look for suitable manual conversion support to transfer data.
Automated Solutions to Transfer NSF Files to MS Outlook PST
Among several choices for conversion, one of the best solutions is to use Softaken NSF to PST Converter. It is a straightforward application that makes the conversion process super easy, fast, and secure. Below are some key advantages of the application.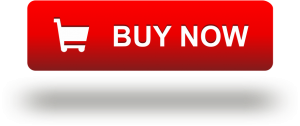 The application has an interactive interface hence it doesn't need technical help from anyone. A novice can operate the tool without any problem.
The conversion app manages to export as many NSF files as you want because of unlimited license validity.
The tool transfers all folders of Lotus Notes to MS Outlook. It manages to export selective Lotus Notes databases to MS Outlook to get custom conversion support.
Note- No matter, whatever the Lotus Notes conversion utility you choose, all require pre-installation of Lotus Notes to perform the conversion. ……….