In this technical post, we will brief users how to fix 'Access to data denied error' in Lotus Notes. Here, we will learn the most demanded ways to resolve this error.
IBM Notes or Lotus Notes is a desktop email client that assist users to connect organizations. It offers a client-server environment where IBM Notes and Domino are client & server respectively. This help users to handle personal information, manage address book, file sharing, etc. Apart from several benefits, Lotus Notes users might face an error that prevents users to work. One such error is Access to data denied in Lotus Notes. In the upcoming section, we will know the causes and solutions to fix this error.

Why users face 'Lotus Notes access to data denied' Error?
In Lotus Notes, there are many issues occur and one of them is access to database denied error. While working with Lotus Notes, users may face this error and this may stop users to work with it. This error basically occurs when users try to create memo or open mail file. Given are the scenarios due to which this error appears:
When users try to create single file in data directory, this error message get displayed.

When a user tries to open email messages, they may face this error.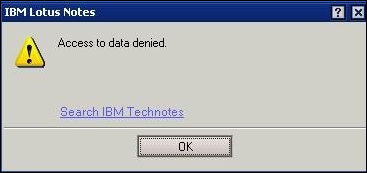 When users create new Mail memo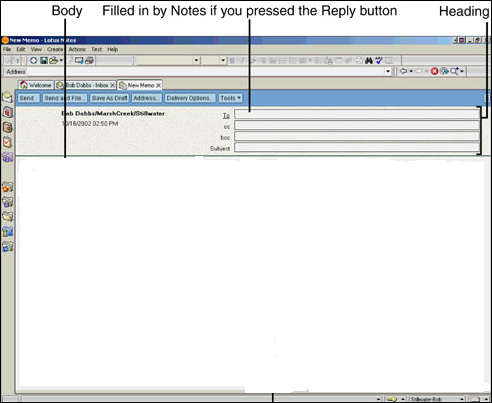 Reasons responsible for Lotus Notes Data Access Denied Error
Due to lack of administrative permission
An admin account does not have permission to create file in the directory, then IBM Notes throw this error.
Virus Infected Emails
When an incoming message is infected by virus, users can get this alert message.
Lack of free disk storage space
Due to temporary files and less space for storage, users may get this error.
Running unsupported OS
When you use outdated or unsupported OS, this error message can be displayed.
Manual Trick to Troubleshoot Error Access to data denied in Lotus Notes
The discussed manual steps will help users to fix error of data access denied in Lotus Notes.
Set 'Location for storing ID' to a path where administrator has rights to create multiple files.
By login to Domino administrator login, click on People and Groups tab
Choose server to work from under Servers pane
Choose Domino Directory and go to People option
From Tools, go to People and then Register option
Click on ID Info tab on left-hand panel & from location to store user ID
Select the set file option – to change location of user ID file
By running virus & malware removal applications, you can fix this issue.
To fix lack of data space, go through below steps:
Remove temporary files from the given path – C:\Windows\Temp directory
Clear free space on hard drive or you can increase the disk space.
In My computer, do Right-click and go to Manage – Storage – Disk Management
Choose adjacent disk drive of the disk to extend, make right-click to it and select Shrink volume for freeing up space of hard drive.
Pick the disk which you want to extend. Right-click on it and choose 'Extend Volume'
Upgrade OS compatibility with IBM Notes.
Automated Method to Resolve Error of Data Access denied in Lotus Notes
You can simply check & analyze that the manual way is too time-taking & complex. Therefore, users need help of third-party solutions like NSF to PST Converter. This utility facilitates migrating data from Lotus Notes to Outlook. Thus, Outlook application makes it easier for users to access the data with its simplified interface. Using this program, the data migration can be easily accomplished in few clicks.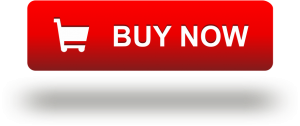 Conclusion
Due to access for database denied error in IBM Notes, users may face trouble as it affects the workflow. Therefore, to resolve this error, we have described manual and automated solutions. You can check out the solutions and opt them as per your comfort & convenience.