Summary: Through this article, we will make users aware to deal with Lotus Notes remote server not responding error. This is a frequent error in IBM Notes. So, let us know all about it in this post.
IBM Lotus Notes is known desktop-supported email client used by every individual and organization. It stores all associated items in NSF file format. Moreover, it has many components like contact management, blogs, to do list, instant messaging, calendar, and web browsing services. However, many users face error message "Remote server no longer responding" while trying to access Lotus Notes application on the server. Therefore, here we will know its reasons & then appropriate solution to resolve the error message.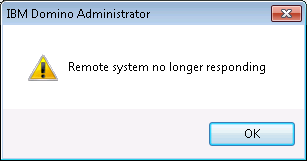 Different database error in Lotus Notes
Many types of error occur while you try to access data in Lotus Notes.
Error Encountered in Database Object
Due to issue in opening property code of Lotus Notes object, you can get this error message. This arise while trying to access the database file using Lotus Notes object but unable to open.
Error while opening NSF file
You can get this error message when you try accessing Lotus Notes from different Domino Server. As users have to do some changes in security setting of other Domino Server for accessing each .nsf file. Otherwise, this error will appear while attempting to open Lotus Notes database.
Error while migrating Lotus Notes
Due to invalid object code generated in Notes script and trying to open database file. In latest Lotus Notes versions, IBM may add features related to attachment before executing the migration. Once you upgrade, you may find this error message of database can't be opened on other machines.
Prime Reasons for Server not responding Lotus Notes error
There are several reasons that are responsible for displaying this error message of Lotus Notes remove server no longer responding. This error generally appears while working with Lotus Notes environment. Sometimes, while connecting to Domino Server, users may get these error message:
• Remote system not responding
• Server is not responding
• Unable to get path to the server
Related Post:- Troubleshoot "You are not authorized to access database
This error appears due to issue in connection between Lotus Notes client & Domino Server. You need to check connection by tracing TCP/IP. To do so, go to File- Preferences – User Preferences – Ports – Trace (Lotus Notes email client) or Trace command (Domino Server). During this action, the message can display "The remote server is not a known TCP/IP host.
1. When Domino Server is not responding
This indicates that there is connection issue because of which Domino Server is inaccessible to Lotus Notes. Lotus client & Domino Server are synchronized and it is tough for CommonStore to wait too long for Domino Server response. This error occurs because of slow network and occur frequently. So, you have to ensure network connectivity with Domino Server if this error occurs consistently. If you find there is no internet connectivity, you have to contact to IBM Support.
2. When Domino Server is under maintenance or disconnected
For network connectivity issues, hardware/software related issue in Domino Server can be responsible. So, you have to wait until the server responds and stop all tasks. If user creates or edit any document, you must save the document in mail file by choosing Actions – Forward. You can modify the document when the server is available again, you can copy & paste this information in the document on the server.
3. When the Remote Server is not a recognized TCP/IP Host
You need to make sure that there exists a connection between Lotus Notes email client and Domino Server. For this, check status bar. If you find status 'Offline' this means Notes program is not connected to Domino Server.
If you have various Domino Servers on your environment, you can try access a different server. For this, go to File – Open – Lotus Notes application – Enter different server. But if the problem still persists and you are again stuck with the same error then you should contact IBM Support. If the error is still unresolved then you need to opt for professional software NSF to PST Converter. This software facilitates the safely convert of Lotus Notes data items to Outlook files.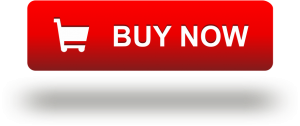 Conclusion
You can easily check the reasons and multiple solutions in this article to fix error "Remote server not responding." This error is very common with Lotus Notes. You can simply resolve it with discussed manual methods. Although for this, you can take the help of third-party software. Through professional software, you can export data from Lotus Notes to Outlook.