Many times users seek for importing Horde emails to Outlook PST file but they don't know the correct way of forwarding emails from Horde Webmail to Outlook PST. Therefore, we are offering you complete solution to complete the migration of emails from Horde to Outlook.
Quick Look at Horde Mail
Horde Mail application is free email application and its framework covers Internet Messaging Project webmail. This facilitates keeping all data in synchronized order. Horde framework is offering many applications like Horde IMP email client, groupware package, task tracking software, etc. However, lesser users prefer Horde webmail these days.
Why import Horde Webmail emails to Outlook?
As we discussed above, Horde is web-based email service that comes with many features but still a lot of users are moving towards MS Outlook due to ease and database security provided by Microsoft. Also, Outlook which is desktop based email application is full of data management and offline data accessibility features. These are major reasons for users to import Horde email items into Outlook.
Now, the main query is how one can safely import Horde emails into Microsoft Outlook PST file. Thus, to know the solution in detail, go to next section of this post.
How to Import Horde emails into MS Outlook PST file?
The entire process of Horde emails export into PST file involves two steps. First, you have to move Horde emails into MBOX format and later on import these items into PST file.
Step 1. Export Horde Email Items
Log in to Horde webmail application.
After login, move mouse to left pane and right-click on Inbox folder. Then, go to Export option from the list.
Once you press Export option, a new window will appear. Pick 'Download to MBOX file' or 'Download to MBOX file (compressed)
This is how first step of moving Horde data items to Outlook PST completes here.
Note: If you download MBOX in Zip compressed format, you have to extract the data using Winrar tool. After extraction, open and access MBOX files.
Now, the question is how much time is consumed for saving Horde webmail on machine? The answer is very simple. The time consumption depends on mailbox size. If your database size is large then more time is taken to complete the process.
Find Inbox.mbox file in Windows 10 at this location: C:\Users\admin\Downloads
After getting Horde emails in download folder, now users have to import these file in Outlook.
Step 2. Convert Horde downloaded emails into Outlook PST
For this, we highly recommend automated solution i.e. MBOX to PST Converter. If you look for free manual ways, then they are too lengthy, confusing and risky. But if you go with this automated program, it smartly export MBOX files into Outlook PST file format within few minutes. Moreover, it offers easy conversion process that every novice user can understand. By checking MBOX data items in preview pane, users can export mailbox data into PST file format. This utility keeps folder structure preserved and data integrity maintained during the conversion process. Without making any changes to actual database, the conversion task is completed immediately by the tool.
Conversion of Horde downloaded mailbox items into PST file:
Open this automated program to convert Horde mail items to PST file.
Add Horde downloaded MBOX file.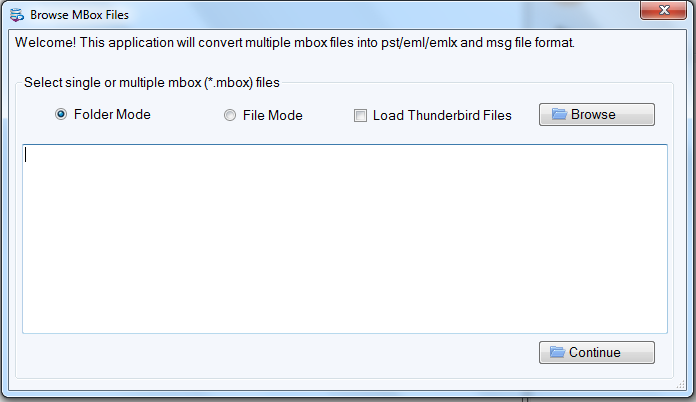 Find preview of the database and hit Export button.
Now, tick mark PST option and set destination to save PST file.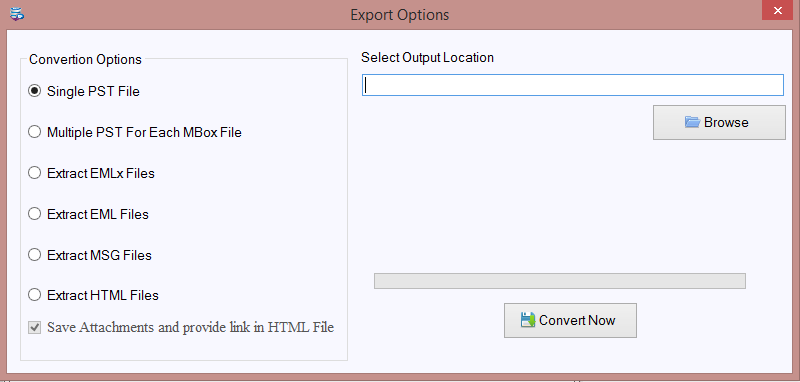 Point to Convert Now button to start the conversion task.
All MBOX data items are converted into Outlook PST file. This is how simple the process is with this automated program.
Conclusion
With this above write-up, we have made aware to users about the entire process of importing Horde Webmail to Outlook PST data file. You can also settle down your queries by following the discussed solution. After exporting emails from Horde webmail, the software used for further conversion is completely verified by experts. You can easily use it without any inconvenience. To know the program in details, download free trial edition first and then apply for the paid version.