Summary: In this guide, you will learn the process to backup Thunderbird emails to avoid corruption of MBOX files. With the solution in this blog, users can backup Thunderbird mailbox data into external hard drive. We recommend using professional tool MBOX Converter to backup Thunderbird mailbox to PST, EML, MSG, HTML, EMLX, Office 365, etc.
There are some reasons due to which users think for Thunderbird backup. Thunderbird is an email client developed by Mozilla foundation and it uses MBOX file format. The main reason for Thunderbird backup is to provide safety to valuable data and create a copy of the data. This is because to access Thunderbird data in case of any mishap.
Where to Backup Thunderbird Emails?
Once the reasons for backup of Thunderbird mailboxes are clear. The next question is where we should backup Thunderbird emails. To backup the data, it must be easily accessible, readable, portable, and safe. Therefore, the best way to backup Thunderbird emails is .pst file of MS Outlook. It meets all needs of an ideal storage file. You can easily save them on hard drive as per your suitability.
PST files are data files of MS Outlook. Outlook is a well-known and smart email client in today's time. PST file is easy to view, port and users can also apply a password on it.
Ways to Backup Thunderbird Emails to Hard Drive
To backup Thunderbird data, users can go with manual as well as professional way. Let us know both the ways in details.
Manual way:
To backup Thunderbird emails in PST file format, users have three manual ways.
ImportExportTools Add-on
Thunderbird Users' Profile Backup
Backup Thunderbird emails into Zip file
Backup Thunderbird emails with professional tool
ImportExportTools Add-on to Backup Thunderbird Emails
Run Mozilla Thunderbird and open selected mailbox.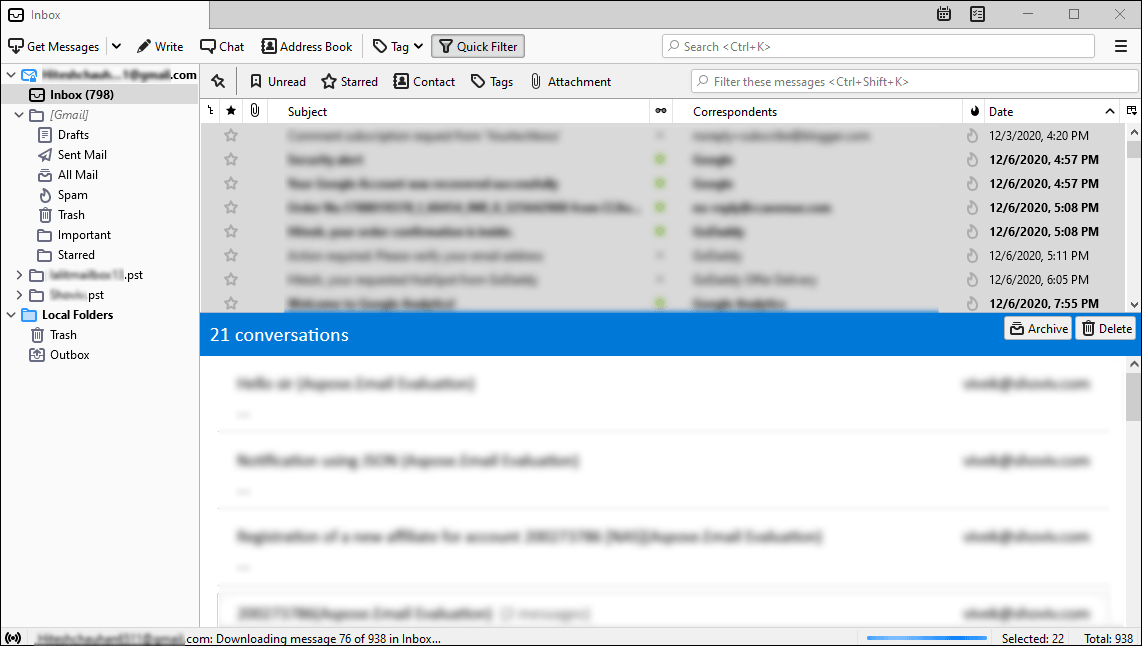 2. Select emails that you want to backup in PST file.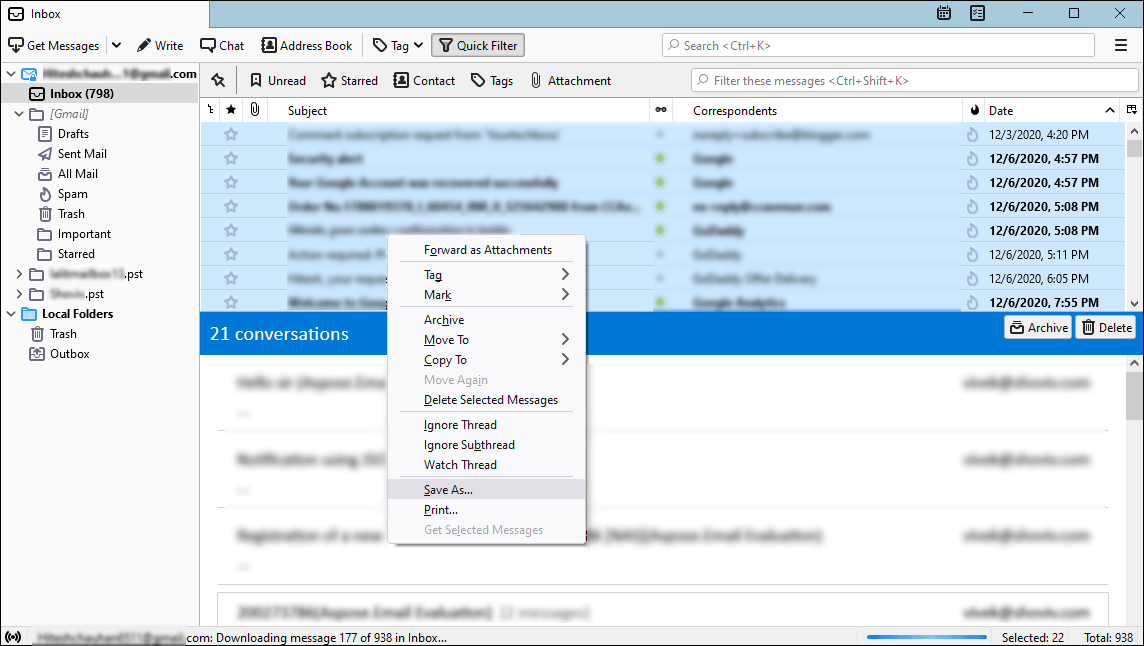 3. Right-click and choose Save as
4. Select target folder to backup Thunderbird emails by click on Select Folder
5. Launch MS Outlook and create a new folder.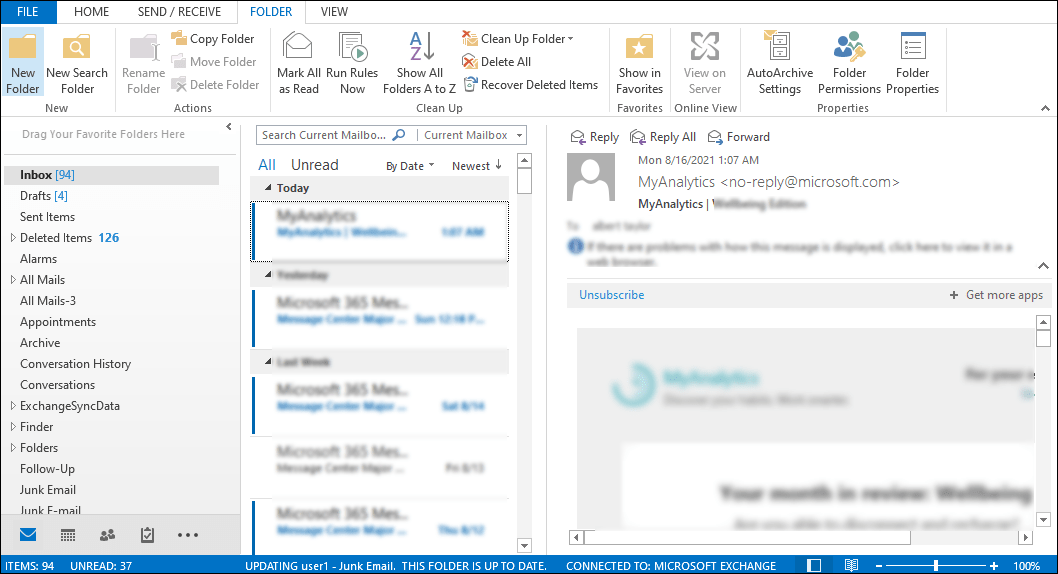 6. Use Drag & drop to save Thunderbird emails on Outlook interface.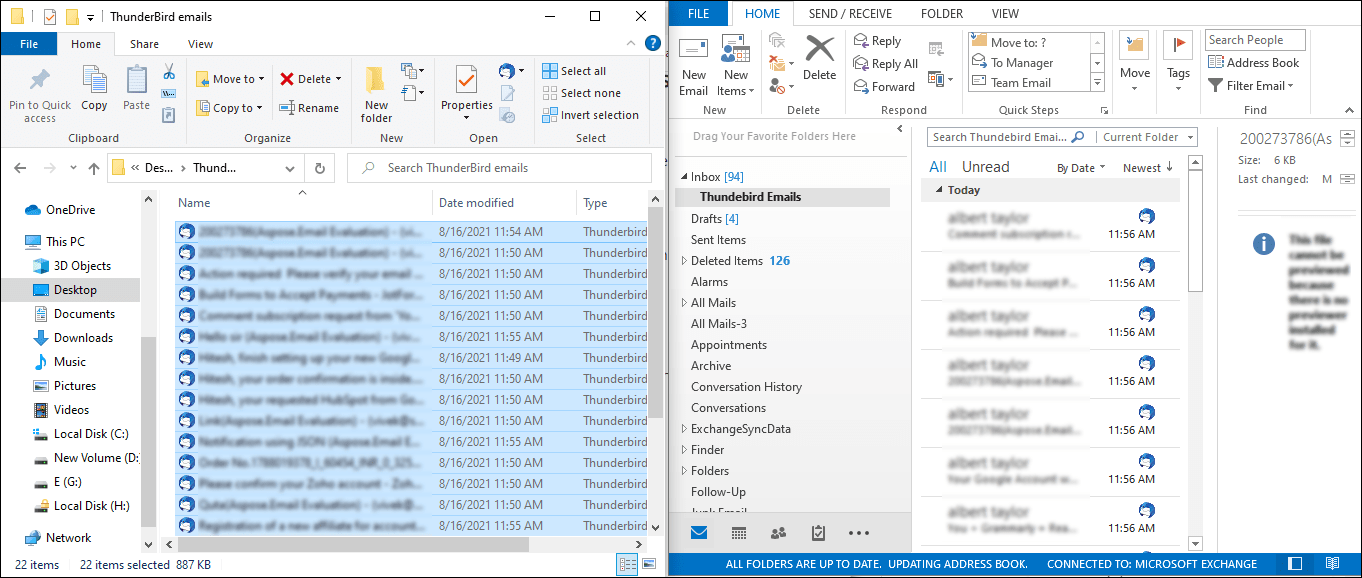 7. Go to File menu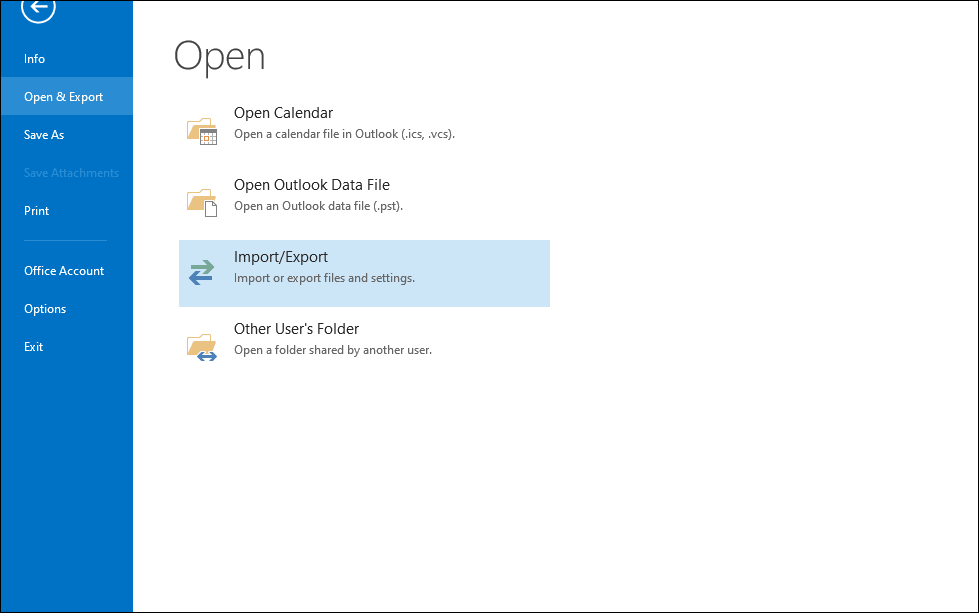 8. Go to Import/Export and then Open & Export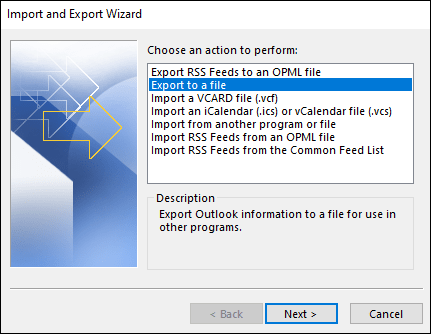 9. Go to Export to a file and click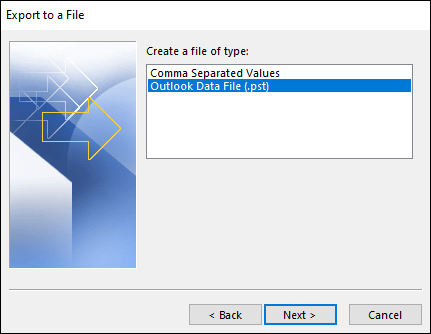 10. Choose Outlook data file and click Next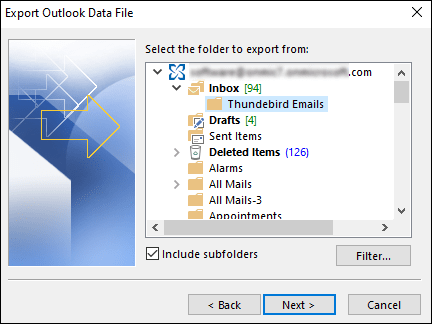 11. Select the folder containing Thunderbird emails to export into PST file.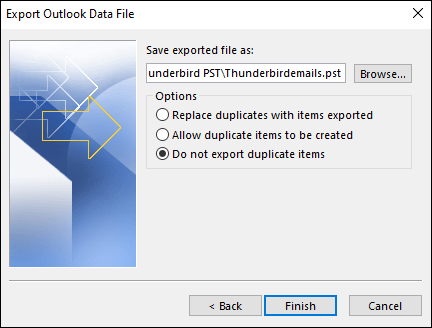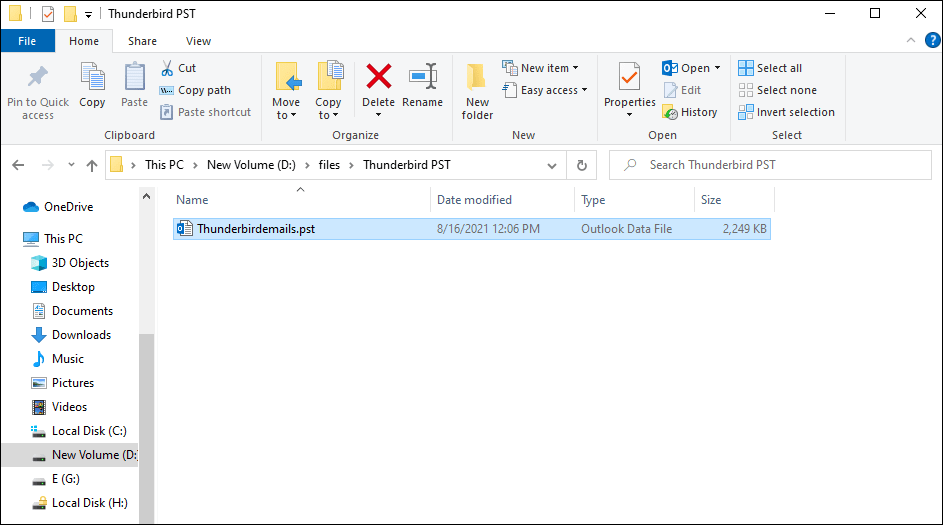 12. Set Preferences and click on Finish button to get PST file.
Backup Thunderbird User's Profile
With Thunderbird Profile's backup, you can backup emails To backup Thunderbird's profile, simply copy the data from users' profile folder and paste it to desired location.
Here are the steps to follow:
Launch Thunderbird
Click on icon named 'Display Thunderbird menu'
Go to Help>Troubleshooting information. It will launch Troubleshooting Information window in new tab.
Under Application Basics option, there is Open Folder, click on this.
By click on Open Folder button, users' profile directory having a specific name format consisting of line of the random character is shown.
Now, outside the folder, copy the users' profile folder and paste it into desired directory.
Backup Thunderbird Emails Into Zip File
Users can save Thunderbird emails backup into Zip file. Below are the steps:
Run Windows Explorer and Browse %Appdata%
Press Windows + R Key to search %Appdata%
Here is the full path C:\Users\Username\AppData\Roaming
Find Thunderbird folder
Right-click on Thunderbird folder
Select Send>Compressed
Now wait for Thunderbird folder is copied and compresses as zip archive file.
Note: Copy the compressed file and save it to external hard drive or wherever you want. Now, you can get complete Thunderbird backup, if all things go correctly with MBOX file. Extract the zip folder and import MBOX file with ImportExportTools add-on.
Drawbacks Of Using Manual Methods
There are various drawbacks of using manual way for Thunderbird backup.
The manual method takes time and is difficult to understand.
No assurance of complete and correct export of emails.
User must be technically trained to take Thunderbird backup.
Chances of human errors are high with manual way.
Professional Way to Backup Thunderbird Emails to Hard Drive
Every user wants an effortless and secure solution to backup Thunderbird emails. For this, we suggest using professional solution to backup Thunderbird emails to hard drive. Use Sysessential MBOX to PST Converter software which is an ideal solution to backup Thunderbird emails. In a few simple steps, one can save Thunderbird emails in PST file with attachments.
Steps to Backup Thunderbird Emails Into PST File
Launch the software.
Add Thunderbird emails or MBOX file.
Choose Export Option as PST
Mention target location to save PST file.
Click on the Convert Now button.
You will get Thunderbird emails saved into PST file format at your local system.
Know More About Professional Tool For Thunderbird Emails Backup
The software allows adding multiple MBOX files to save into PST file format.
The program supports more than 20+ email clients that save data in MBOX format.
The utility directly load Thunderbird mailboxes from default location.
Users can move bulk MBOX files into Outlook PST file format.
The software creates single or multiple PST files for backup of Thunderbird mailboxes.
A free trial of the software is available to test the efficiency.
Bottom Lines
Users have their own reasons for Thunderbird backup. Through this post, we provide choices of manual ways and professional solution. The manual solution is risky, complicated, and lengthy therefore professional solution is highly suggested to take Backup Mozilla Thunderbird to Hard Drive. A free demo of the software is provided to check the working before users purchase the license version. The free edition allows backup of first 10 items per folder.