If you download a PDF file from Google and now want to print that PDF file but stuck in between. This situation is too annoying for users. This happens because the download PDF file is secured with a password. Therefore, in such case, users need to unlock PDF file for printing.
Users have main motto behind securing PDF file is to add security to the file which have some important database. Or owner of the PDF file don't want to make the file accessible to authorized persons. But several times, it is required to remove security from PDF file so that it can be easily printed. Through this write-up, we offer probable solutions to unlock PDF files which are locked for printing. But before moving ahead, know about PDF files.
About PDF files
PDF (Portable Document File) is the widely used file format across the world to save data by users. There are multiple reasons due to which users prefer PDF file format over other file formats. Some of main reasons are given below:
The size of PDF file is small in comparison to other file formats.
A password can be easily applied to save the crucial information.
It can be printed and viewed on multiple platforms like Windows, Mac, Android devices, etc.
PDF file can be easily opened on any web browser
Now, let us know how to unlock PDF file for printing.
Method to instantly unlock secured PDF file for printing
PDF Unlock Application by Sysessential is one smart professional solution that unlock owner level restrictions without password. This program remove PDF print, copy, and edit restrictions in a few clicks. It does not ask for Adobe Acrobat installation to unlock PDF for printing & other operations. This program smoothly supports all versions of Windows operating system. In a few steps, any size PDF file can be unlocked for printing and other operations by the software. The best thing of this program is it can unlock multiple PDF files in a single attempt hence save a lot of time & efforts of users.
Steps with this third-party software to remove PDF print restrictions:
Install and Launch Remove PDF Printing Restriction Tool on your Windows system.
Load one or multiple PDF files using the Browse button.
Check PDF files list in preview pane.
Use the Browse button and set a location to save the resultant PDF files.
Finally, click on Remove Security Now button and select Printing and other restrictions that you want to remove.
This will successfully remove printing restrictions from PDF files.
Is manual way available to remove print restriction from PDF file?
Yes, using Adobe Acrobat application, users can unlock secured PDF files for printing. Given are the steps with manual method to remove PDF printing restrictions.
Note: Make sure to properly install Adobe Acrobat application on your system to perform this task.
Open your PDF file using Adobe Acrobat Pro DC and choose File and then go to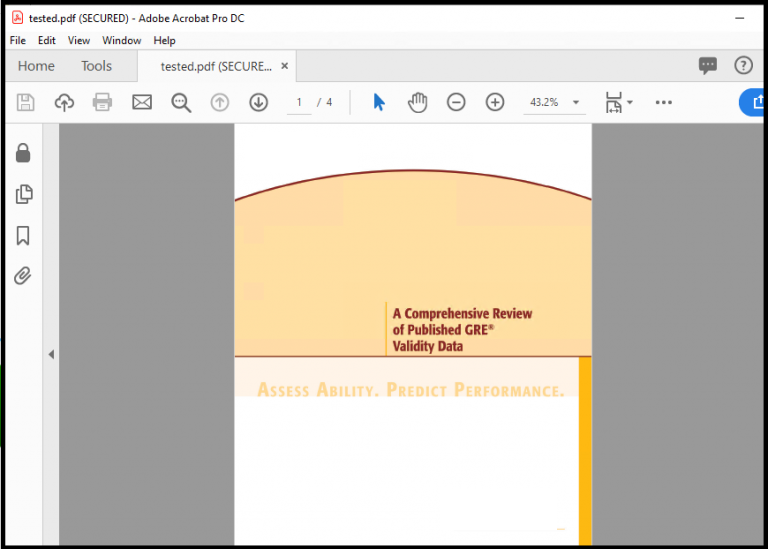 2. Click on lock icon on left side on Click Permission Details.
3. Click on Security method box and then select No security option from the drop-down option
4. Enter the password and click on OK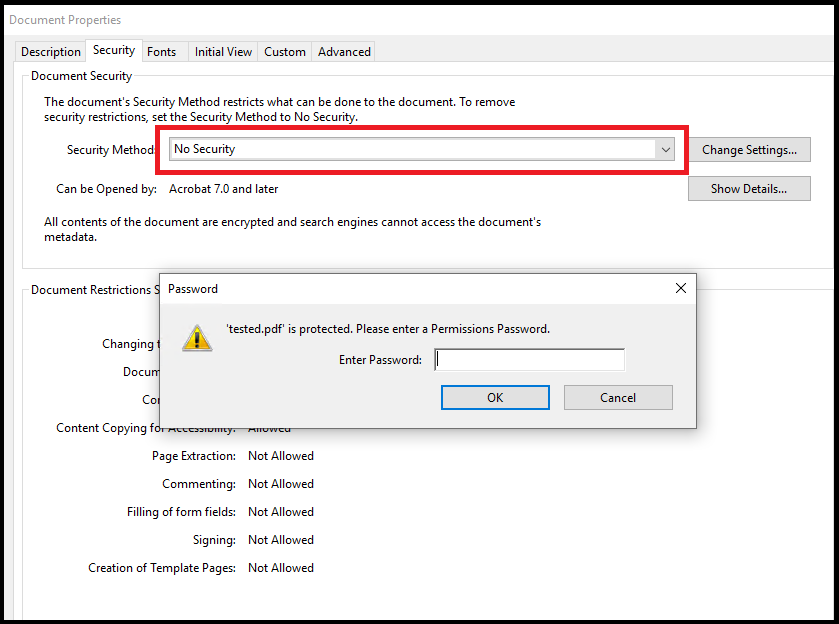 5. A message will appear to confirm removing PDF file security.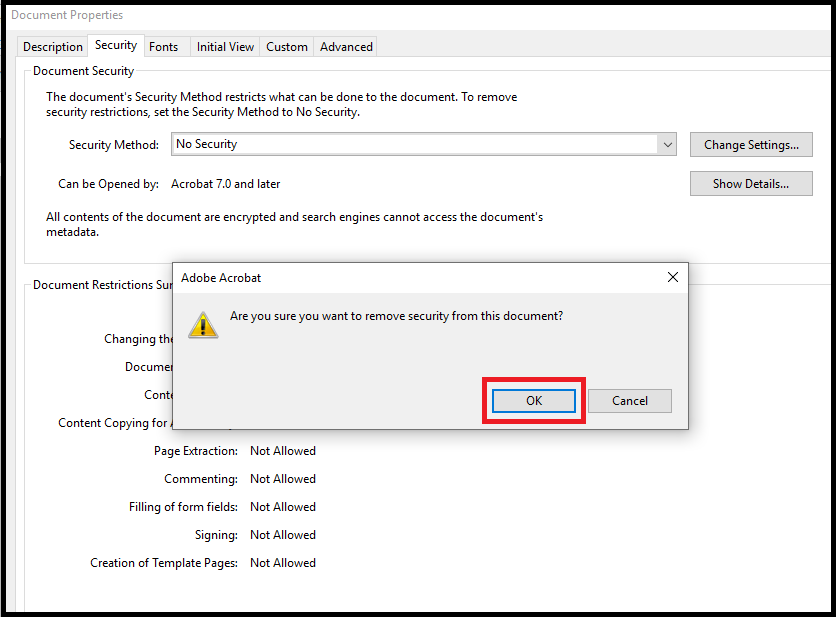 6. Click on OK button and close Adobe Acrobat.
After following these steps, PDF files is successfully unlocked for printing, editing, and copying.
Limitations of manual method:
The main drawback of manual method is it can unlock a single PDF file at a time and if users have unlimited PDF files to unlock then it would be lengthy process for users. Therefore, users having multiple PDF files to unlock are moving towards professional tools as they are capable of removing printing restrictions from multiple PDF files at once.
Moreover, Adobe Acrobat Pro DC is needed to use manual methods which is an expensive application. This is another reason behind the failure of manual solution.
Concluding Lines
The query to remove print protection from PDF files is very common among users. Therefore, through this post, we tried to help users to provide the best solution to Unlock PDF File For Printing, editing, copying and other restrictions. For this task, professional software is recommended due to its instant and hassle-free working. However, users can go with manual solution if they are technically trained and have few PDF files to unlock.