Hotmail cloud service is discontinued by Microsoft and Outlook.com is provided as its alternative. But after discontinuation of Hotmail, many users are searching for methods to backup Hotmail emails in Outlook. Outlook.com is provided by Microsoft and it is secured by Azure RMS, a protection technology used by Azure Information Protection.
However, direct access of Hotmail account emails in Outlook or Outlook.com is not possible. So, we will explain you in this post how you can Transfer Emails From Hotmail to Outlook desktop email client. Before this, let us discuss why users need to backup Hotmail account.
Reasons to create backup of Hotmail emails
There are several reasons due to which users want to backup Hotmail emails in Outlook. Here, we have mentioned the major reasons –
Fear of losing data from Hotmail webmail client
Backup emails to a secure platform to save from hacking, virus attacks, etc.
Hotmail backup is needed to export Hotmail emails into PST file
To use Hotmail emails on desktop-email client
Now, let us know the ways to backup Hotmail account emails on Outlook desktop application.
Manual methods to backup Hotmail emails in Outlook
No direct method is available to backup Hotmail emails in Outlook. So, to backup the emails in Outlook, here is the given procedure:
Save Hotmail (Outlook.com) emails into EML file.
Add Hotmail account into Outlook desktop application
Method 1. Save Hotmail emails as EML file to open in Outlook
Given are the steps to save Hotmail emails as EML file –
Open Outlook.live on your web browser.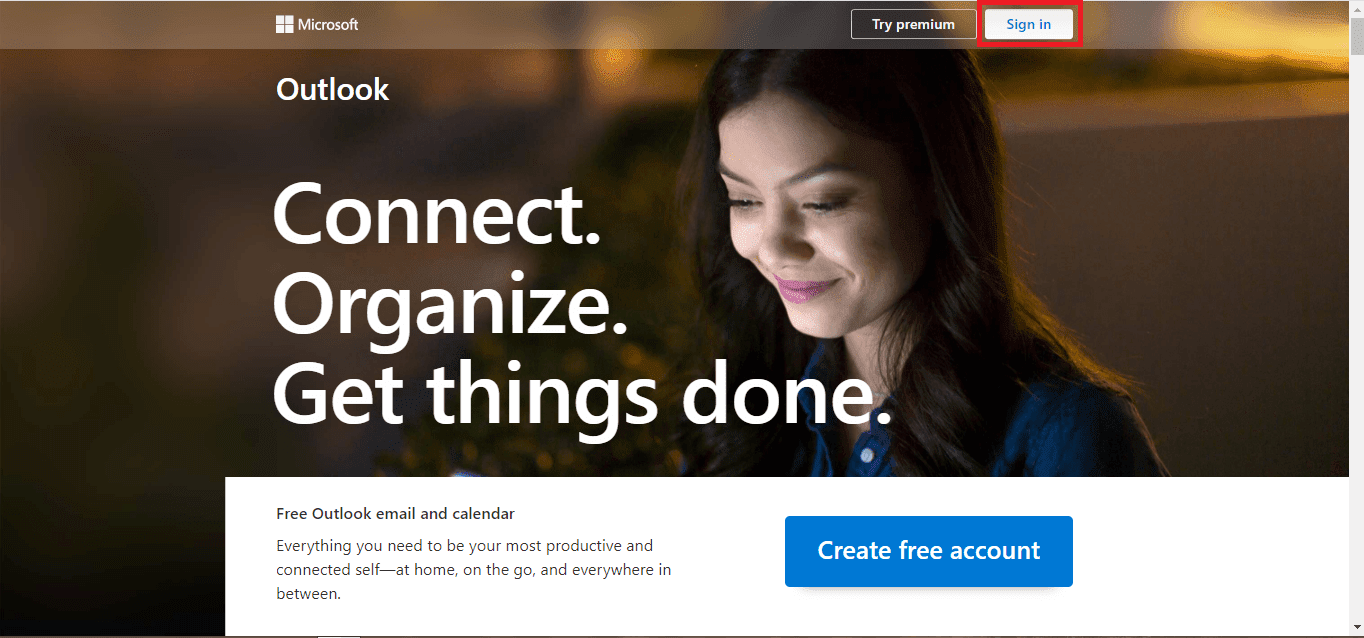 Sign in with Microsoft account details.

Go to Inbox folder and open the email message that you want to backup to Outlook.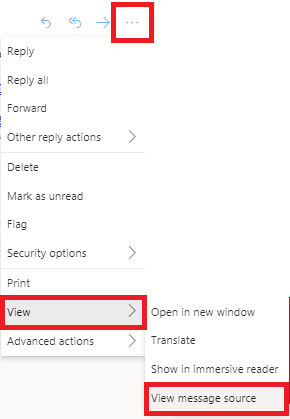 Select More options from the top-right of the screen. Now, go to View to view message source.
Press CTRL + A to select all the content and then press CTRL + C to copy the data.
Go to desktop screen and by right-click, select New option and click on Notepad application.
Paste the data by pressing CTRL + V from your keyboard.
Go to File menu and save the content as EML
Type desired name for the file and type name .eml to backup Hotmail email in Outlook.
Then, click on Save button for saving the file.
Now, you can view EML files on your Outlook desktop application.
By following these steps, you can access Hotmail account emails in Outlook application. Here is another solution for you, if you find this one difficult for you.
Method 2. Add Hotmail account in Outlook desktop application
Open Outlook desktop application.
Go to File menu > Info > Add account option
Login using Hotmail username and password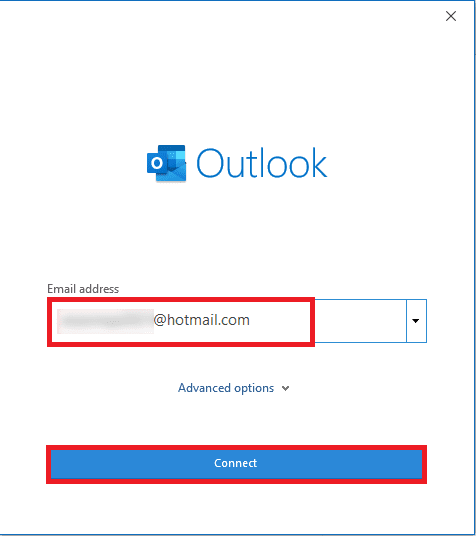 Restart Outlook application.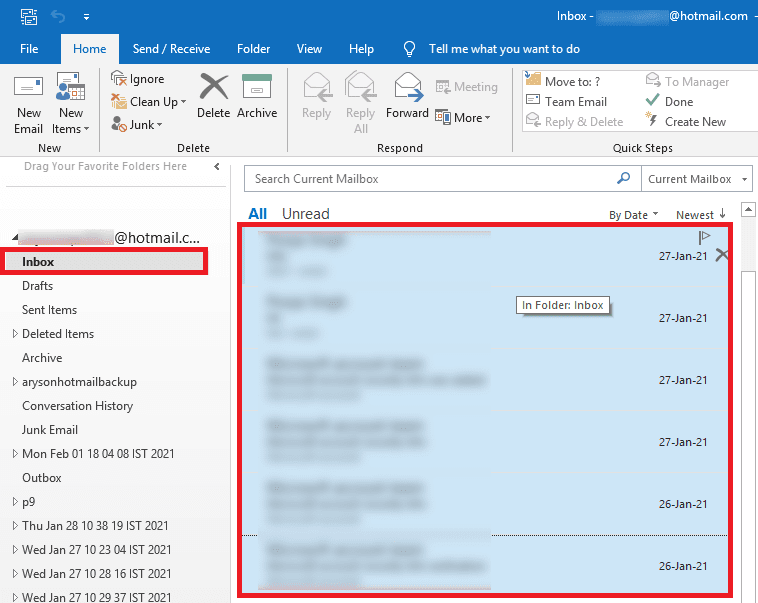 Now, locate your Hotmail account from the left panel.
You can simply drag and drop Hotmail emails to another account with Outlook desktop application.
Demerits of manual solutions
The provided manual steps to backup Hotmail email in Outlook may look simple but comes with disadvantages like –
Unable to backup attachments in Outlook.
If Outlook server is not working, you can't backup emails from Hotmail account to Outlook
A single file can be backed up at a time
Non-technical background users are unable to perform the methods
So, to deal with disadvantages of manual methods. Users need to use a backup tool for Hotmail account to open its emails in Outlook.
Expert recommended solution to save Hotmail emails to Outlook
If you are facing problems saving Hotmail emails to Outlook with manual methods, use Hotmail Backup Tool by Sysessential, a smart and reliable tool that can save Hotmail emails on Outlook desktop. Users can utilize this software to open Hotmail account mailboxes in Outlook or to save locally on their system. This program offers convenient & easy handling steps for backup. Users without any technical know-how can operate the software and get instant results without any data loss. Along with attachments, backup of Hotmail emails to Outlook supported PST file and other file formats is saved by the software. Users can test this tool by downloading a free trial edition.
Bottom Lines
By analyzing several queries of users, we prepared this article explaining reasons and solutions to save Hotmail emails in Outlook. Manual methods are provided but they may harm your data hence an expert recommended automated solution is offered which save time and energy of users. Moreover, it is simple and safe to use. For any query regarding the software & its working, contact our tech support.