No doubt, MS Outlook is a smart and feature-rich email client for email management. Sending and receiving emails is the main aspect of MS Outlook. This function is interrupted because of these main reasons like an internet issue, issue with the email account, or accidental enabling Work offline mode. Outlook inbuilt solutions will help you to change the current working status of Outlook. In this blog, we will help you to get MS Outlook working offline to online.
With Outlook OST file, users can get to work with two modes: Online and offline. Outlook saves all information in both these modes. Offline emails get synchronized with Exchange Server when the system gets disconnected on the internet.
Reasons Behind Outlook Stuck in Offline Mode
Here are the possible reasons why users are disconnected or in offline mode.
If there is a problem with the mail server, users have to face this issue. If you want to check it then login to your account. Check that are you able to send or receive emails. In case, the mail server is not working then contact admin.
If you don't face any problem in sending or receiving emails but facing disconnection then chances of issues with account settings are there.
Stuck in Offline Mode?
In this section, you will get manual solutions to get out of Offline mode in Outlook. Given are the steps that can help you to back to online mode.
Launch MS Outlook.
Go to Send/Receive button and choose Work Offline to reconnect.

Note:
If the Work Offline button shows a shaded background, it indicates that it is not connected to the internet.
If Outlook is working, check Quick Launch taskbar, if you find a cross on Outlook icon then it indicates Outlook is Working Offline.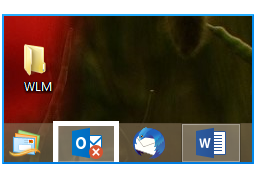 3. You can check the status by looking at the status bar.
4. If you are connected, it will show Connected Status.

Still Unable to Connect?
Following are the tips & tricks that one can try to connect:
Reset Work Offline Status: Click on Send/Receive tab in Outlook, choose Work Offline and check your status.
Check for Updates: Open Office app and go to File>Account. Click on Office Updates under the product information.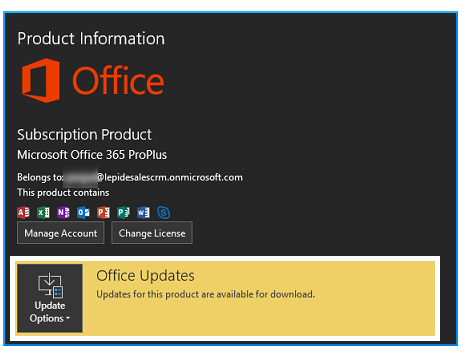 3. Make a new Outlook profile: There can be some issue with your current Outlook profile; hence we highly suggest creating a new profile. To do this, Go to File then Account Settings, again on Account Settings and finally choose the Profile that you want to remove & click on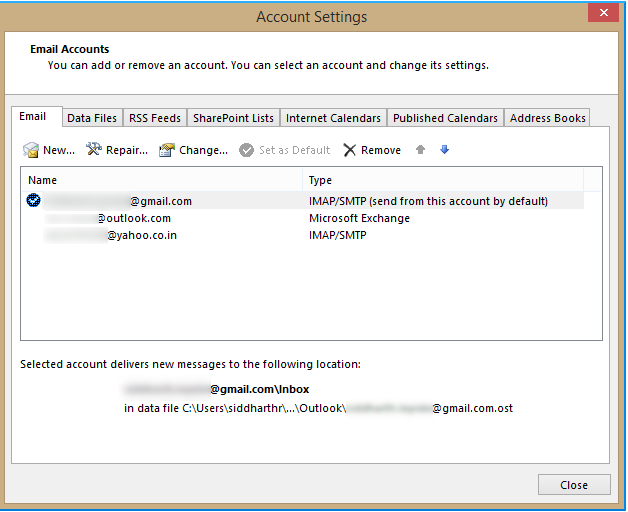 To add an account, go to File> Add account and follow the instructions.

What You Do If Your OST Files Are Faulty?
Sometimes, Outlook continues to work in Offline mode. All of this Offline work is saved on Offline Storage Table (OST) files, which you can get corrupted due to various reasons. Hence, you need to retrieve any unsynchronized data. This can be achieved with third-party software like OST to PST Converter. It is smart and tested application that can convert orphaned OST files into PST without compromising data quality.
Here Are Some Valuable Features of  This Software:
Perform safe and instant OST file conversion into Outlook PST.
The software provides preview option before saving the data of OST file.
It exports normal as well as corrupt OST files.
Easy to use for non-technical users.
You don't need Outlook installation to use this software.
The program well supports all versions of Windows operating systems.
The free demo version for everyone is available for testing the program.
It securely export OST emails contacts, calendars, notes, tasks, etc. into PST file format.
Final Thoughts
MS Outlook is a popular application when it comes to sending or receiving emails. Outlook supports to work in offline and online modes. But users often stuck in offline mode. To get Outlook working offline to online is a tricky situation. You can use manual method to get Outlook offline to online but these methods often cause corruption of OST file. Use a professional tool to Convert OST to PST for it.